Mobile AR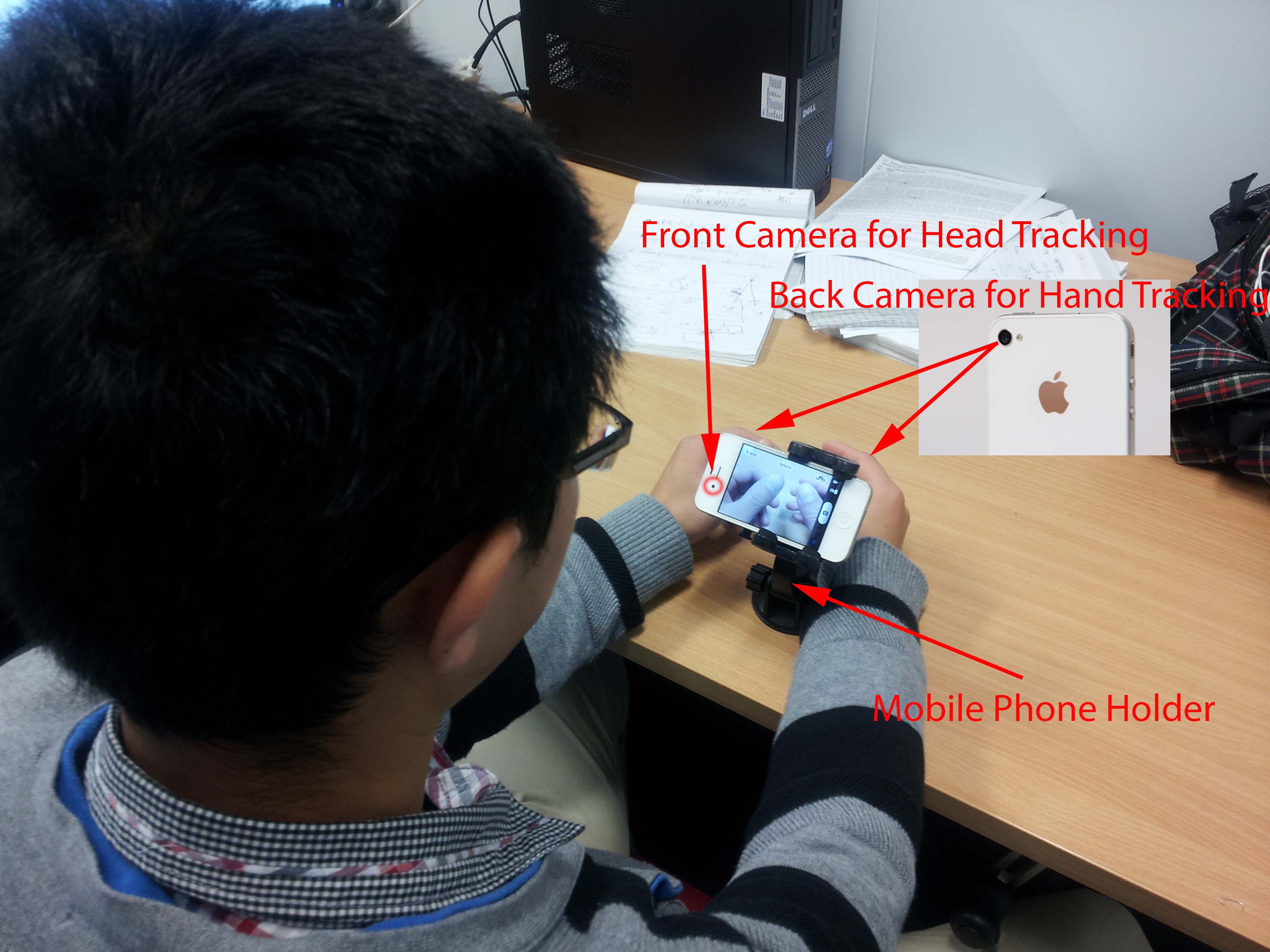 MobileHelper: Remote Guiding Using Smart Mobile Devices, Hand Gestures and Augmented Reality
Due to the rapid development in wearable computing, gestural interaction and augmented reality in recent years, remote collaboration has been seen as a fast growing field with many advanced designs and implementations for a wide range of applications. Most of existing remote guiding or collaboration solutions still rely on specifically designed hardware systems on both helper and worker side with limitations on usage, mobility, flexibility and portability. Considering widespread deployment of smart mobile devices such as smartphones and tablets in the past a few years, it already provides us numerous potentials of migrating conventional remote guiding solutions to such powerful platforms with the possibility
of overcoming many existing issues and limits. In this paper, we introduce MobileHelper, a remote guiding prototype that is developed on a tablet device with the feature of allowing helpers to use hand gestures to guide the remote worker for various physical tasks. The interface used on the worker side integrates a near eye display to support mobility and real time representations of the helper's hand gestures using augmented reality technologies. We present
the design and features of MobileHelper along with the description of detailed implementation of the prototype system. Stable system performance is also reported from our preliminary internal test runs.
Leila Alem
Information Engineering Research Laboratory of CSIRO Computational Informatics