Paperman and Visual Storytelling

Paperman, the Academy Award-winning Disney short directed by John Kahrs, used cutting edge technology to combine hand-drawn and computer animated elements in an entirely new way. But the emotional impact of the story is more likely due to tried and true filmmaking and design ideas applied in fresh ways. The culmination of a tremendous amount of hard work and collaboration, Paperman is a fine example of visual storytelling. John will offer a 1.5 hour presentation detailing the filmmaking decisions behind screen direction, composition, acting decisions among others. No prerequisites.

Peter Pan: Clarity and Complexity

Walt Disney's Peter Pan stands as one of the finest of all their feature films. It stands tall as an example of animation, layout and story all working together so smoothly the viewer easily is immersed in the story. John presents a 1.5 hour discussion of Peter Pan's apparently effortless execution of dizzyingly complex action on screen. The lessons of Disney's postwar charm and skill remain remarkably relevant to today's aspiring animators despite being 60 years old.

Acting in Animation

What does it mean to truly believe a character in an animated? In the increasingly crowded field of animated features, this is the primary way our work can be exceptional and stand apart from the crowd. Achieving that believability is tremendously difficult, and it isn't a problem solved by a single rule or magic bullet. It is done by understanding a thousand little rules and applying them with good sense, integrity and depth. John will present a 1.5 hour class about approaching your animation from the inside out, emotionally and physically, and offers ways of looking at animation performance that learn from history and push for 21st century performances.
Schedule
10:00 - 12:00
Paperman & Visual Story Telling

13:00 - 15:00
Peter Pan: Clarity and Complexity

15:30 - 17:30
Acting in Animation
Prerequisites
None
Presenter
---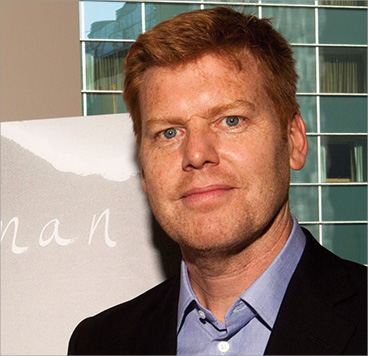 John Kahrs grew up in the Hudson Valley of New York State where he showed an early interest in animation. He began experimenting with Super-8 cameras and flipbooks when he probably should have been doing his homework. After graduating from art school in Halifax, Nova Scotia, Kahrs landed a job as the first animator under director Chris Wedge at Blue Sky Studios in New York. John relocated to the San Francisco Bay area in 1997 when he was hired by Pixar Animation Studios to work as an animator. Over the next 10 years, he lent his animation skills to nearly every Pixar featured film from A Bug's Life to Ratatouille.

In 2007, Kahrs relocated to Los Angeles to take on the role of supervising animator at Walt Disney Animation Studios. Alongside Glen Keane and Clay Kaytis, Kahrs supervised the animation on the 2010 hit film Tangled. In February of 2013, John won the Academy Award for Best Animated Short for his 6 minute urban fairy tale Paperman. John recently left Disney to pursue feature directing. He resides in the Los Angeles area, and holds a keen interest in aviation and photography.