Paul will use feature films examples from MPC to demonstrate and teach the working process of VFX work in creature features.
Schedule
09:00 - 12:45
Introduction: From 2D to 3D to VFX
Lecture: An Overview of VFX in Creature Animation
Demo: Biped Animation
Show and Tell: VFX Examples in MPC Blockbusters

14:15 - 17:00
Lecture: Animation Principles in Creature Animation
Lecture: Animal Locomotion
Demo: Quadruped Animation
Show and Tell: VFX Examples in MPC Blockbusters

17:00 - 18:00
Q & A
Prerequisites
Basic Knowledge in Animation and VFX
Presenter
---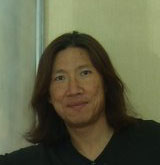 Paul Chung began his career in traditional animation in 1981 in London. Over the next two decades he worked as an Animation Director and Animator on TV commercials and featured films.

On the commercial side, he has worked for most of the major UK studios, including Richard Williams animation; Uli Meyer studios and many more. Paul was also a resident director for the Academy Award winning studio 'Passion Pictures'.

Paul has worked for a number of featured film studios including Walt Disney; Warner Brothers and MGM. One of his first jobs was as an Animator on the Academy Award winning movie "Who Framed Roger Rabbit?"; he animated, supervised and created character design for 'SpaceJam' for Warner Brothers; worked as an Animator on 'All Dogs Go to Heaven2' for MGM" and directed the "Pocahontas Storybook Video Game" for Walt Disney.

In 1999 Paul joined Dreamworks Animation, working on a number of high profile Animated features films including Shrek (Directing Animator), Madagascar (Animation Supervisor), Bee Movie (Animator) and Megamind (Animator).
In 2001 Paul was nominated for an Annie Award for "Outstanding Individual Achievement for Character Animation" for his work in Shrek. In 2011 Paul returned to London and started working as the Animation Supervisor on " Wrath of the Titans" for Framestore.

Paul is currently working at MPC's Bangalore studio, heading up their Animation department.