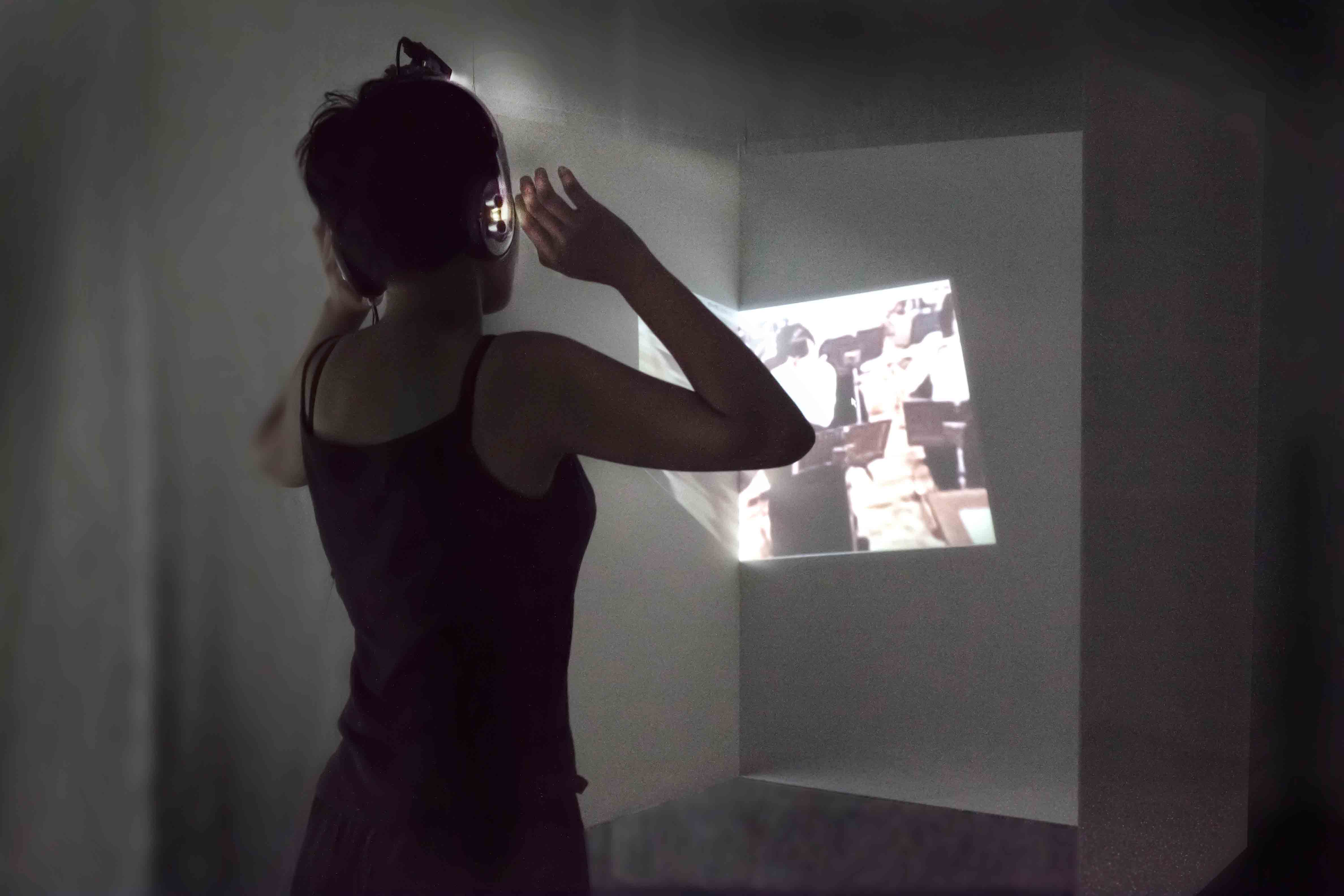 Concert Viewing Headphones
We designed concert viewing headphones that let a user listening and watching to music scope a particular part of the performance that he or she wants to hear and see.
Masatoshi Hamanaka
, University of Tsukuba
Seunghee Lee
, University of Tsukuba
---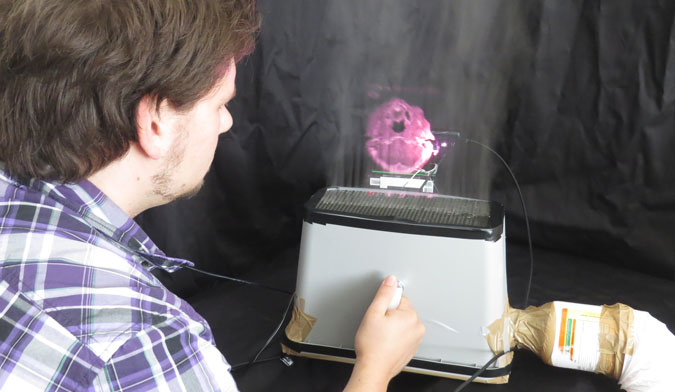 A Movable Immaterial Volumetric Display
We have created a movable, limitedly volumetric "immaterial" display. Our prototype is the first mobile, hand-held fogscreen. It can show e.g., slices of volumetric objects when swept across mid-air, or serve as a penetrable augmented reality display.
Ismo Rakkolainen
, University of Tampere
Antti Sand
, University of Tampere
---
Enactive Mandala: Sonigraphical Brainwave Display
We describe dynamic sonigraphical displays of real-time brainwave data reflecting affective and cognitive states. Abstract animations and generative music were designed to represent EEG data in an understandable way. These serve as a basis to self-organize "augmented expressions", which could support tacit communication of affect and mental state.

Michael Lyons
, Ritsumeikan University
Tomohiro Tokunaga
, Ritsumeikan University